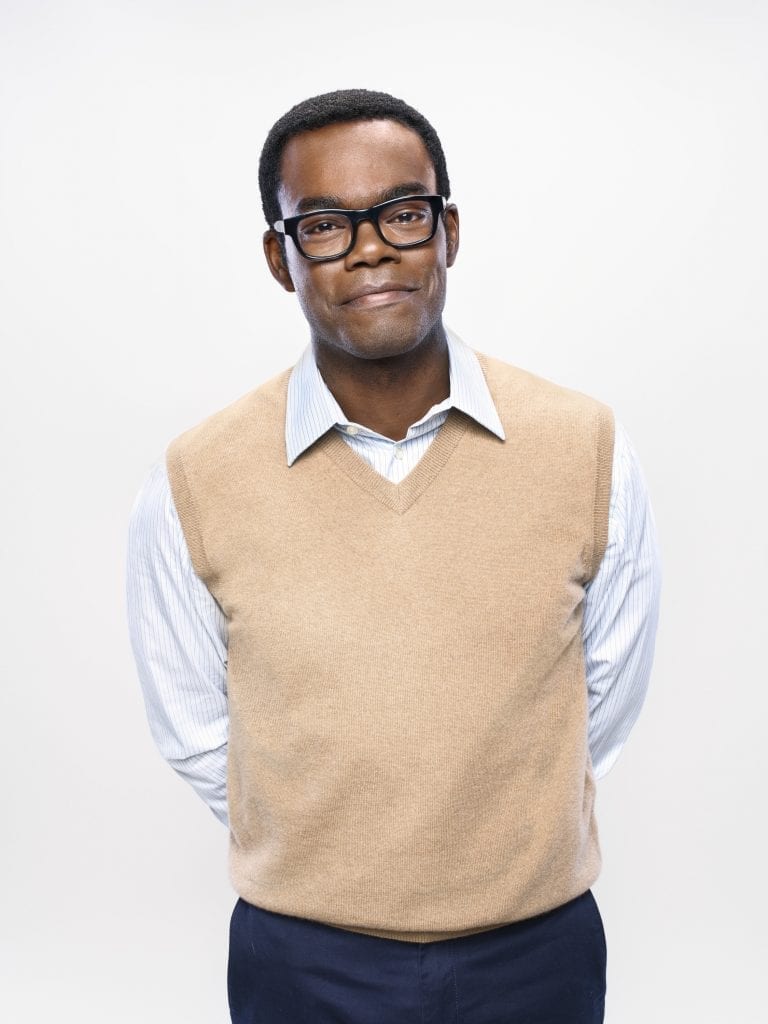 I really love this show and the characters are like extreme version of the signs.
The Good Place: Chidi Anagonye
Astrological Character Analysis
Chidi is the perfect description of the extreme level of a Sagittarius Rising Libra Sun.
In the show, He is an extremely indecisive, moral ethics professor. Who despite trying to always do the right thing, inadvertently causing misery for everyone around him, thus landing him in "The Bad Place" instead of what is described as heaven, "The Good Place".
His character screamed Sag rising to me due to 3 factors. One, he suffers from stomach issues, especially when feeling emotionally overwhelmed. He wears glasses and needs them or he's essentially blind. (Cancer in the 8th place) And he's a professor of ethics teaching people essentially how to become good and to see more than just their own egos and how their being effects mankind (Sagittarius at the Ascendant=Leo in the 9th opposing Aquarius in the 3rd).
Lies especially from friend and partners make him extremely emotional as he hard time analyzing and deciding the correct moral and ethical choices to make. (Gemini in the 7th square Pisces in the 4th oppose Virgo in the 10th)
As a Libra Sun, it is because of his indecisiveness he is motivated to find a balance in the choices he makes. He constantly analyzes endless possibilities that send him into wormhole of anxiety attacks, confusion and at one point , he literally lost his mind trying to decide. He ended up making a disgusting mess of spaghetti (and of himself) with candy and actually ate it. (Virgo in the 12th)
In one episode he is tasked with convincing an overly judgmental and analytical individual that she is in fact dead and what she is experiencing is real. He reached out to her for help while they were alive, dated briefly and reunited in the afterlife. No matter how hard Chidi tried to get her to be more forgiving and less judgmental, she refused. Virgo being his 12th house, she was a cause of sorrow. (Humanity was hanging in the balance…she was suppose to improve.)
What's amazing (and quite ironic) is the fate of humanity rest on his ability to decide based on his knowledge and empathy. Libra: Aquarius (Humanity) in the 5th house(Leo's house) with Leo in the house of humanity (11th house, Aquarius house) Sagittarius: Humanity is in the 3rd house and Virgo is in the house of humanity. (Mercury, by the way,ruling both Virgo and the 3rd house.)
He must sift through all the knowledge and information he has, doing so out love for the human race, setting aside his ego to come up with a plan to save the universe. Or everyone dies, including those already dead.(Scorpio the 12th house of Sagittarius).