I really love this show and the characters are like extreme version of the signs.
The Good Place: Janet
Astrological Character Analysis
I suppose like Michael, Janet took some thought because like Michael she isn't a human. Matter of fact she isn't even a she…or a he…or really anything other than a vessel of information.
Janet is an Aquarius Rising, Gemini Sun.
To start off there are many Janets and two types, which surely fits the Gemini archtype. Good Janets and Bad Janets. Good Janets are used to serve humans in the Good Place with anything they may desire and Bad Janets are used by demons in the Bad Place and they absolutely resent being of service to anyone. As a Gemini Sun we see the two sides of Scorpio in the 6th house in the Solar Chart. 6th house being to serve and Scorpio being desire and resentments.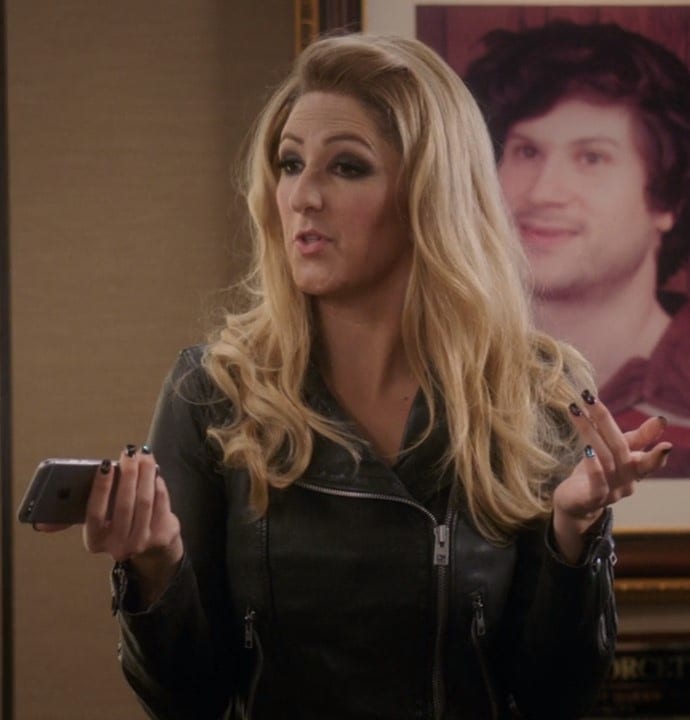 The Janets base function is to be of service which if they actually had families would their upbringing be indicated by Virgo in the solar 4th house. Their early learning is very childlike at the beginning of their creation though they contain all knowledge of life (Leo in the solar 3rd) having to wait to be booted up to be ready for action (Aries in the natal 3rd) they must be reset many times to evolve…and their reset involves dying and being reborn multiple times. (As an Aquarius Rising this is Scorpio in the 10th house).
I mentioned with Bad Janet that she hates to be of service to anyone, we only see a few instances where this is true of Good Janet. In one particular event Good Janet has to serve Jason and Tahani during their marriage even though she is in love with Jason. She resents having to serve those of whom she is jealous. (Scorpio in the solar 6th).
Good Janet as an Aquarius rising has 3 examples of partnerships with Leo in the 7th house. One is Michael and if we're going off my previous analysis of Michael being a Leo Sun, it puts his Sun right in her 7th house. She is always with Michael and they partner together to create neighborhoods and she is very loyal to him. The next is Jason who is not only an aspiring performer, but also very childish. The last one is very Leo in the 7th. After her unavoidable breakup with Jason she decided to get over her heart ache by actually creating her own partner…literally. She made him. And once again her partner was very child like, but loyal.
As a Gemini Sun with Sagittarius in the solar 7th place each one of her partners and open friends are foreigners or not from the place she is from. They travel with her, speak different languages and teach her different customs from their cultures.
As I said in the beginning Janets are a vessel of knowledge. They are approached and called on for information (Gemini Sun) and what she knows about humankind (Aquarius at the Ascendant). She has a vast amounts of knowledge of man on Earth (Aquarius in the Solar 9th) and enjoys learning as much as she can (Gemini in the natal 5th). Even when Bad Janet expressed a distaste for reading Michael and Good Janets manifesto she still read it anyway, because Janets can't help but to learn.
Even though Janets are essentially immortal, they can be killed. Janets are turned into marbleized balls when they are destroyed. Being solidified and constrained as a death is Capricorn in the solar 8th (Gemini)supported by Capricorn in the natal 12th(Aquarius). Bad Janets resent taking orders (Capricorn in the solar 8th/ Scorpio in the natal 10th)) and Good Janets don't like being useless (Capricorn in the natal 12th house). Also with Capricorn in the natal 12th (as Aquarius risings) Janets have a void…a place of solitude that makes no sense to anyone, but them and when Good Janet tried to add her human friends to her void it creates disorder and almost destroyed Good Janet in the process. Janets don't like anyone in their void (their private space).
The last thing I want to point out because I've deemed Janet a Gemini, is the meaning of her name. I discovered two meanings that describe Pisces in her solar 10th house.
Janet in medieval meaning means "God is merciful" and in Arabic means "covering or covered". With Good Janet she is merciful and shows much sympathy, but Bad Janet is deceptive and cunning.
Pisces in the 10th also shows a few things, Janets have no fathers or parents, Janets father or creator is possibly God, or quite simply we just can't figure out who or what Janet really is since she's not really anything at all, but ethereal and endless. Indefinable.