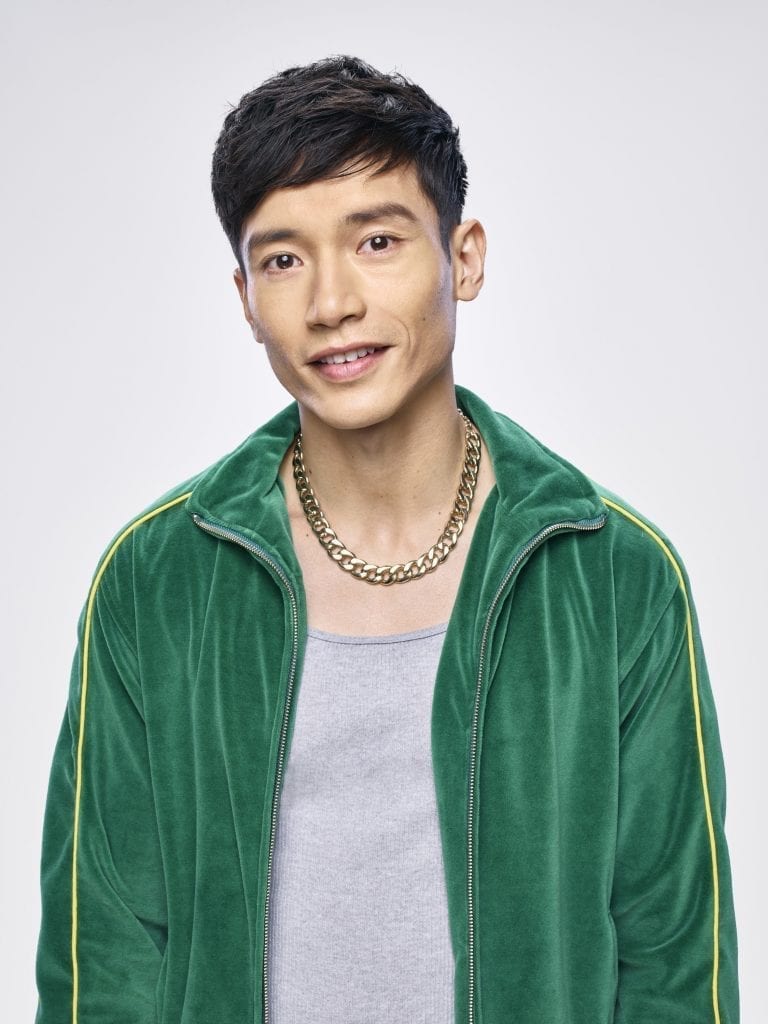 I really love this show and the characters are like extreme version of the signs.
The Good Place: Jason Mendoza
Astrological Character Analysis
Jason in the show is a disproportionately optimistic, impulsive, ignorant, "pre-successful" DJ from Jacksonville, Florida. This character was fun to analyze as I have an affinity towards both the Rising and Sun sign I chose. Delineating the worse extremes for this one was humbling and entertaining. This one may be a little more detail, because I'm slightly biased, but also because I have more experience. Pardon me, don't take it personal. Jason is a Scorpio Rising Pisces Sun.
The very first thing that gave me Scorpio Rising is Jason's death. He died suffocating to death in a safe during a failed robbery (Gemini in the 8th place). He aspired to be a famous DJ and was a hip hop dancer and leader of a crew of 60 dancers (Pisces in the 5th/Leo in the 10th). One of his main motivations is partaking in child like and pleasurable activities from being a huge Jacksonville Jaguars fan, dancing and music, drugs and illicit pastimes. (Sun in the 5th house in Pisces). Because Pisces' ancient ruler is Jupiter and his Sun is in the Sun's natural house, he remained mostly if not obliviously optimistic despite any losses. Even his own life.
Having the Sun in Pisces in the 5th also contributes to the fact that his pleasures are a strong part of his identity. Not having any of them makes him feel a sense of loss on how he identifies with life and himself. One example is when he was told by his lover that a player on his favorite team was no longer there, he was devastated.
Another Scorpio trait of his is the estrangement from his parents. We never meet his mother and his father refused to accept the father role, instead opting to be a friend instead (Aquarius in 4th). He also treats his friends like family, his best friend being more like a brother than a friend. (Also Aquarius in the 4th).
As a Scorpio Rising, when it comes to how women view him, they find him sexually appealing despite his lack of personal awareness. The three main characters of the show are considered foreigners, being that they are all from different backgrounds and lands (Eleanor from Arizona, Tahani from England and Janet an artificial, intelligent, being from the afterlife) have each noted his sexiness. (Cancer in the 9th house trine Scorpio at the Ascendant). They also appreciate his generous willingness to offer sympathy and empathy in emotional situations. Often being a shoulder for them to cry on. (Cancer in the 9th trine Pisces in the 5th)
Even though he is a typical, dumb, sweetheart, caught in fantasies of enjoyment, his inability to relate to others in meaningful and valuable relationship (Libra in the 12th quincunxes Taurus in the 7th) and his lack of discernment causes him sorrow.
They really went in with his lack of intelligence which can be described as a Pisces Sun. Aquarius, the sign of intelligence and awareness is in his solar 12th house. His want for absolute freedom and no restrictions is his undoing. In one episode the all knowing judge told him during a test to prevent him from playing games (again his Pisces Sun in the 5th house nature) in the afterlife, "Jason, your test was about impulse control, and you showed great improvements, but you never asked if you could opt not to play. I mean, you basically told me, an all-knowing judge, to just shut up and go away. Do you realize how insane that is?"
His friends in the afterlife try to stop him from formulating any plans because anything he calculates with groups of people tends to fails. (Capricorn in the Solar 11th). Because of this he also relies heavily on his friendships (also Capricorn in the Solar 11th) and their opinions (Virgo in the Natal 11th as well). It works well in the afterlife. Not so well in his living state.
His most notable characteristic is his stupidity and impulsiveness. How he thinks depends on his morals and values (Taurus in the Solar 3rd house) and he has Aries in Taurus' natural house (Aries in the Solar 2nd house). His solar 3rd house also squares his solar 12th house, the lack of knowledge in his early learning, and he constantly complains that thinking is too much hard work, resenting any type of higher learning (Scorpio in the solar 9th square Leo in the solar 6th) as well as Capricorn in his natal 3rd (too hard to think).
To help him transform into a better version of himself, he began a sexual relationship with two women who were friends at first (Gemini in the natal 8th). He ended up marrying both and Both provided comfort for him materially and morally adding value to his life (Taurus in the natal 7th) and both are highly critical and analytical individuals (Virgo in the Solar 7th).
Last two things I want to add, is when he first arrived to the afterlife, he was pretending to be a Taiwanese monk sworn to silence (Pisces Sun) and the name he carried was Jianyu Li. Jianyu in an older Chinese translation means "to cover" and in Manadrin means "prison". Both meaning are Pisces.
And in one episode Jason mentions how his soon to be mother-in-law was going to make his best-friend-dad move far away, thus breaking up his dance crew so he framed her to get her locked up and prevent it from happening. (Gemini=lies in the Solar 4th house opposing Sagittarius in the 10th house (parents moving far away), both squaring his Sun: Pisces).