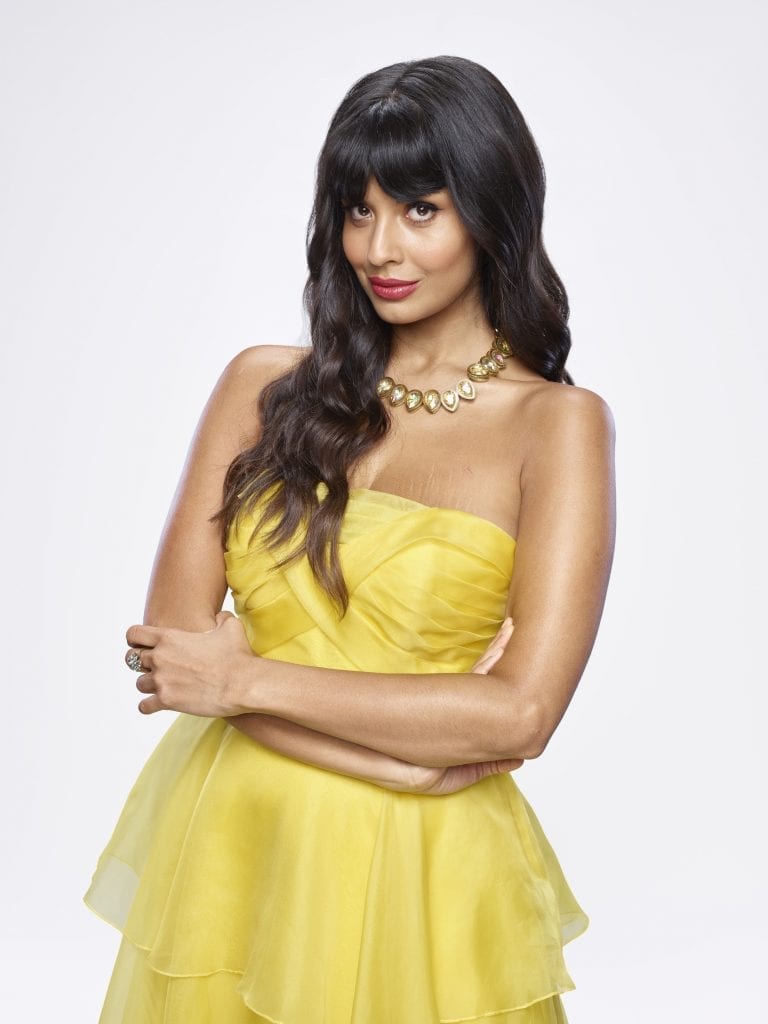 I really love this show and the characters are like extreme version of the signs.
The Good Place: Tahani Al-Jamil
Astrological Character Analysis
Tahani was slightly difficult only because I could (and wanted) to go in so many directions. But for the purpose of keeping it simple using sign/house placements, I won't go into the many planetary aspects I could use.
Tahani in the show is a wealthy born, self absorbed, judgmental, socialite. She instantly comes off to me a Aquarius Rising Virgo Sun.
The first give away is her upbringing for her Sun in Virgo. They stressed education strongly, she was raised in a very large home, and her and family are foreigners in the land they call home being Pakistani living in England. (Sagittarius in the 4th house). Even when she died she had a huge mansion erected for her in the afterlife.
As a Virgo Sun she is extremely jealous of her younger sibling (Scorpio in the 3rd) and constantly craves attention, especially feeling that she received very little as a child (Leo in the 12th and Capricorn in the 5th). The more attention she seeks or every time she tries to outdo her sister she causes sorrow for herself, especially when she becomes over dramatic, (Leo in the 12th) and thus no one believes her. She always finds herself at the mercy of critics and enemies and was subjected to lies and gossip in the tabloids and media (Gemini in the 10th).
When she died she ended up with a fake monk "sworn" to silence as her soul mate (Pisces in the 7th). Come to find out her "partner" (who she eventually married to give her wealth to him as charity) was a crazy, drug using, hip hop dancing, petty criminal (all Pisces in the 7th).
As an Aquarius rising her first noticeable feature is her height. She is almost unusually tall, standing over all the characters in the show, even her family. Despite her height she carries herself regally, having mention,more than once, her presence in the courts of royalty (Leo in the 7th). She is also an obsessively judgmental, nit picky, perfectionist and even though this is a Virgo trait in and of itself, it becomes obsessive as an Aquarius rising putting Virgo and consequently her Sun, in the 8th house.
Later in the show, her resentment for her younger sister is transformed into the realization that it was their parents that caused them to constantly be in competition with one another (Aries in the 3rd). She resents her parents for what they caused (Scorpio in the 10th), for never being there for her and the lack of sympathy received from them both (Capricorn in the 12th house).
How she died fits Aquarius Rising Virgo Sun so well, it's a wonder they didn't do a natal chart episode.
One night at her sister's induction to the Rock & Roll Hall of Fame (her album was supposedly so good they waived the 25 year waiting period) -her sister always getting all the attention is Gemini in the 5th… crashed the party disguised as a waitress to go off on her. Her sister was unbothered and humiliated Tahani instead which drove her absolutely banana sandwich (crazy, if you don't get it). Humiliation and lack of recognition drove her crazy (Capricorn in the 12th). She then proceeded to pull down a giant gold statue of her sisters image and was crushed to death.
Her death was her own doing. Aquarius Rising: Sun in the 8th house= killing herself.
A gold statue and wanting attention was her undoing (Leo in the Solar 12th)it smushed her to death. (Capricorn in the Natal 12th.)